Collection: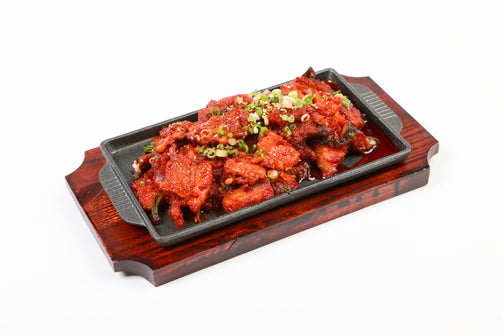 Collection:
Spicy Samgyupsal, Pork Belly
Spicy Samgyupsal, Pork Belly
Regular price

Sale price

$27.95
Pork belly marinated in spicy gochujang sauce
Samgyupsal is one of the most beloved food choices for Koreans. It is a popular barbeque menu for families with its rich, hearty flavor and texture. It is one of the top choices for a meal for family outings and get-togethers.
The first time Samgyupsal has been mentioned in the media was through a korean newspaper, "Dong-Ah Ilbo", on November 3rd, 1934.
It became especially popular after the 1990s, when many Koreans were suffering from the IMF and the economy at the worst it has ever been in modern times. It was relatively cheap for its cost, which allowed many Koreans to be able to open their wallets for food expenditures. Suffice to say, it can be argued that Samgyupsal as Korea's most beloved meat item.