Collection: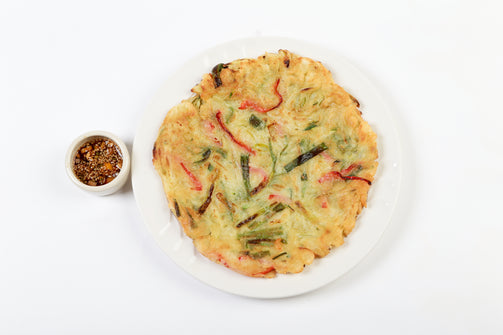 Collection:
Pajeon, Korean Pancakes
Pajeon, Korean Pancakes
Regular price

Sale price

$14.95
Korean savory pancake with choice of toppings
Vegetable/beef +5/kimchi +3/seafood +5

Pajeon is similar to a pancake, as the base of the food is a batter of eggs and flour.

It can also be compared to a pizza, as it has the flexibility of being able to have a variety of ingredients added to it.

There is no official recorded history of Pajeon, but it is said to have been created after the Japanese Invasions of Korea of 1592.