Collection: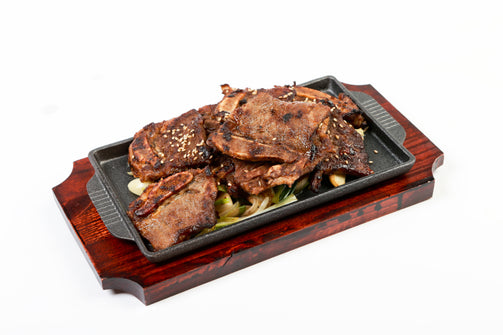 Collection:
Kalbi (Beef short rib)
Kalbi (Beef short rib)
Regular price

Sale price

$32.95
Premium beef short ribs marinated in house BBQ sauce

Kalbi can be considered the number 1 food when it talking about Korean food, and for native koreans, Kalbi Jjim is a dish that is enjoyed by people of all ages and both genders.
Kalbi was considered an extremely precious food during the Joseon Dynasty as it was only served to the Emperor. It was started appearing in common households after 1907 when the Royal Palace introduced some of the Emperor's meal plan to the eateries of that time (which was called "Yo-jeong".