Collection: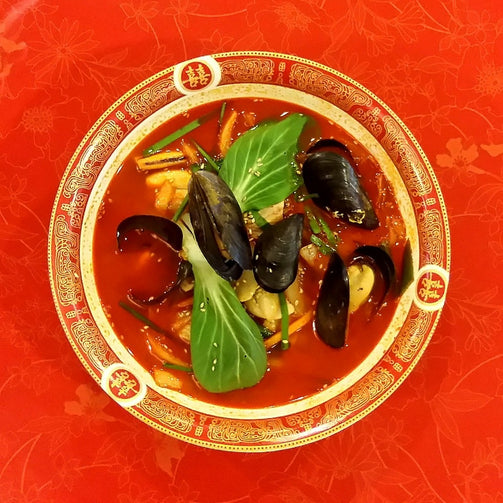 Collection:
Jjambong
Jjambong
Regular price

Sale price

$15.95
Stir-fried spicy noodle with vegetables in kelp broth
-vegetable/beef +5/pork +3/seafood +5
Jjambong is a Korean-style Chinese noodle soup dish made by first stir-frying seafood or meat with various vegetables in cooking oil, all simmered in chicken bone or pork bone broth, and eaten along with thick-cut noodles. It has become a staple menu in Korean-Chinese restaurants alongside Jjajangmyun, and it has become a beloved dish for the common people to eat out.

It is said to be introduced to Korea by the Chinese during the 20th century, where it quickly became a popular Chinese dish. It is known as chaomamian in the Chinese Shandong region, and said to have originated, or at least inspired from the Japanese Champon.