Collection: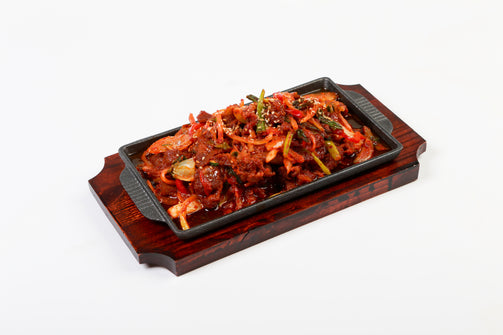 Collection:
Jeyook Bokum
Jeyook Bokum
Regular price

Sale price

$26.95
Stir-fried vegetables and pork marinated in house sweet and chili sauce
The "Jeyook" in Jeyook Bokum stands for pork. The origin of the word is said to come from China.
The history of the food itself is very short, as it is said to be first found in an alley restaurant during the 1980s, where it was eventually popularized into the mainstream.