Collection: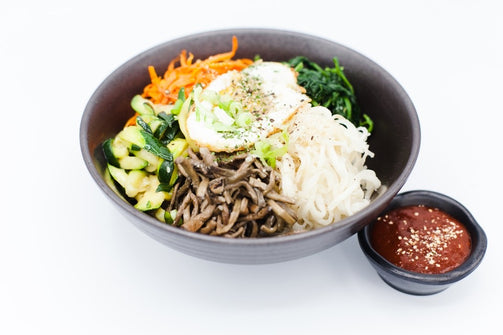 Collection:
Bibimbap, Mixed Rice
Bibimbap, Mixed Rice
Regular price

Sale price

$13.95
Sauteed and seasoned vegetables mix with rice served with a fried egg on top and house spicy sauce, add your choice of toppings
-vegetable/bulgogi +5/spicy pork +3
Bibimbap is, perhaps, one of the first food items that comes to mind when talking about Korean food. It is the preferred Korean food for many people, as its gorgeous visuals are laid out to see with its mix of colorful vegetables on top of white rice. It is a highly varied dish with its choice to be topped with various vegetables, meat and even seafood.
The first record of bibimbap is said to date back to the ancient Joseon Dynasty of Korea, in a specific record of food items called "Shiae-Junsuh".