Collection: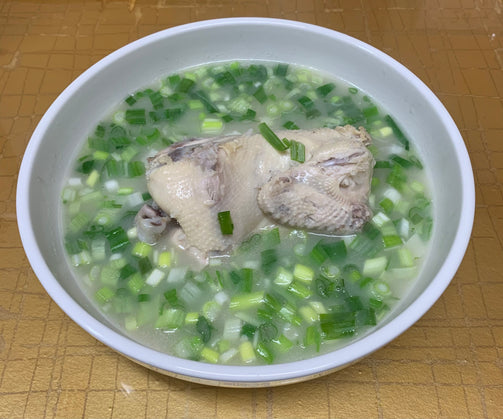 Collection:
Sam Gae Tang
Sam Gae Tang
Regular price

Sale price

$21.95
Ginseng chicken soup, whole cornish hen stuffed with ginseng, chestnut, jujube, garlic and sweet rice
Sam gae tang is a Korean cuisine made from stuffing a whole chicken with ginseng, jujubes, ginger, garlic, among others, and cooking it while immersed in water or broth. It is eaten like a chicken soup. In Korea, many people eat this hearty chicken soup during Sambok, which are the 3 hottest days of the year. It is considered to be a food good for your health, in which many Koreans consume during the hot, summer days.
The start of Samgyetang is said to trace back during the Japanese occupation of Korea, where the rich would eat chicken soup added with white ginseng powder. It was found to be sold in many restaurants during the 1940s, and eventually earned its name during the 1960s, where it became a popular soup in Korea.