Collection: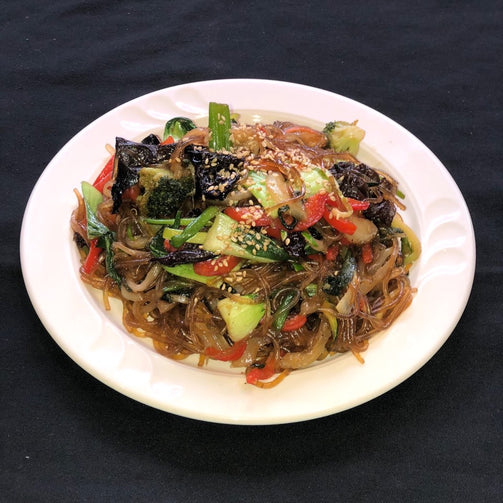 Collection:
Jabchae
Jabchae
Regular price

Sale price

$15.95
Stir-fried crystal noodles with choice of toppings
-regular or spicy
-vegetable/beef +5/pork +3/seafood +5
Jabchae is a noodle dish that is made by tossing meat, mushrooms, vegetables, among others, with stir-fried glass/crystal noodles.
Jabchae was first observed to be served in a royal banquet for King Gwanghaegun during his reign in 17th century Joseon Dynasty.
King Gwanghaegun had favored a person named Yi Chung, and he offered the king all sorts of exceptional dishes. It was said that the king was so enamored by the dishes Yi has made, that he would only pick up his spoon to eat when Yi had brought them to the palace. Among them, jabchae was said to be his favorite.