Collection: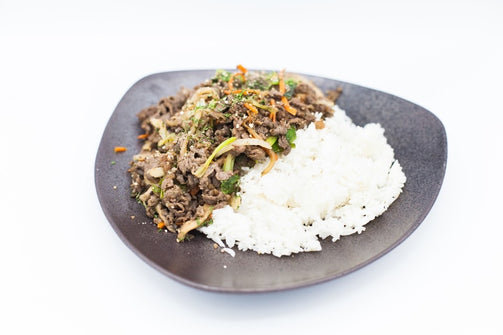 Collection:
Bulgogi Dupbap
Bulgogi Dupbap
Regular price

Sale price

$19.95
Bulgogi (marinated beef rib eye) and vegetables over rice

Dupbap is a bowl of rice with ingredients on top and flexible with the variety of food items you can add to it. It is similar to the japanese donburi.
It became a popular meal for poor college students during the 1920s. Because of its simplicity and how easily it can be eaten, it grabbed the heart of the masses, especially for the busy workers.