Collection: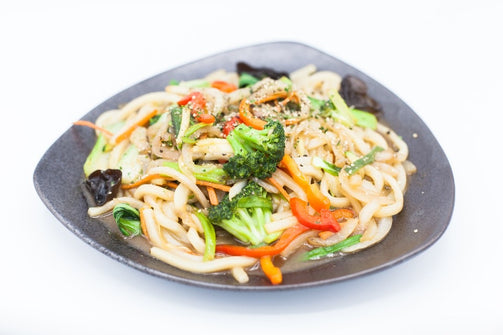 Collection:
Stir-fried Udon
Stir-fried Udon
Regular price

Sale price

$14.95
Thick udon noodles stir-fried in vegetables, optional choice of meat

-vegetable/beef +5/pork +3

Udon, also called Garak Noodles in Korea, is a type of thick noodle served hot as a noodle soup. The noodles are made by mixing saltwater with wheat-flour and kneaded into a dough, then stretching out the dough into thin pieces. It is one of the defining Japanese cuisines.
There are many stories of udon's origins, and in one such story, a man named Aoki Masaru has recorded that during the Heian Era (794 ~ 1185), the food was inspired from Chinese origins where it was made from a thinly-kneaded wheat-flour mixed with meat, and was served after it had been boiled or steamed.