Collection: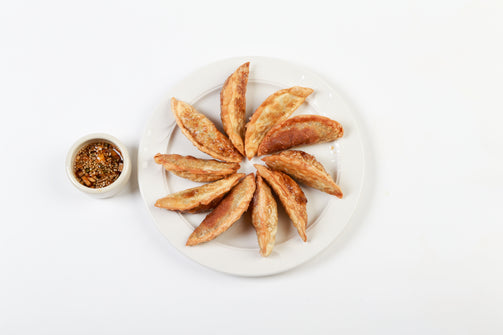 Collection:
Mandu
Mandu
Regular price

Sale price

$10.95
Deep-fried traditional korean dumpling.
-meat

Mandu is believed to have been first brought into Korea by the Yun Mongolians in the 14th century during the Goreyo Dynasty.

The state religion of Goryeo was Buddhism, which discouraged consumption of meat.

The Mongolian occupation into Goryeo eased the religious prohibition of consuming meat, and mandu was one of the newly introduced dishes that included meat, which led to its popularity.