Collection: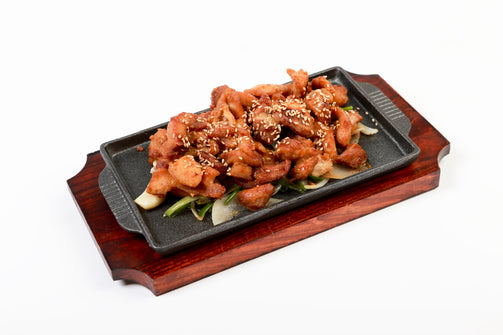 Collection:
Soy Dak Bokum
Soy Dak Bokum
Regular price

Sale price

$25.95
Stir-fried chicken thighs marinated in soy garlic sauce
It is also known as Dakdori-Tang, and Braised Chicken. It is made by stir-frying chunks of chicken with red pepper paste, as well as red pepper flakes, soy sauce, scallions, garlic, as a sauce and simmered afterwards with some broth. 
It is believed to have originated from Pyongyang of North Korea, as well as the southwest regions of South Korea during the early 20th century. It is a dish with controversy due to its various names, and the name varies from "Chicken Potato Stew", "Spicy Chicken Stew", and "Braised Chicken and Potatoes".